Articles
Articles of interest related to the Koinonia House National Ministries
Blog Post from CLC (translated to English from the original Spanish post)
The Radical Prayer
A radical prayer that transforms everything 
What would happen if we prayed as Jesus taught us?
The Apostle James tells us in his letter in 5.16b: "… The effective prayer of the righteous can do much" . As a starting point, Jesus teaches us that God responds to prayer, but why does it sometimes seem that our prayers do not work? Maybe we have asked ourselves: Why do not I get the university scholarship for which I prayed? Why can not I get the job I asked for in prayer? Why can not I get the husband or the wife for whom I am praying? or why do not I receive what I ask in prayer?
Many times we only pray when we need something or situations occur in which we need immediate help. God longs for us to talk to Him every day, not only when we lack something; beyond the fact that, by the way, He listens to us at all times.
The book "Radical Prayer" focuses on the importance of not treating God as a "paramedic", that we only call in emergencies, but that we have a real and vibrant relationship with the heavenly Father, by means of which we sanctify his name and radically love our neighbor.
Since we were little we have been taught that we should ask for everything we want in prayer; but, many times in doing so we pray with little intensity, little faith and little expectation. However, this is not the way Jesus taught us to pray. By reading what Jesus taught about prayer we can understand the central reason for prayer. In Luke 11, we see what should be the motivation and passion that drives us to pray. Only then can we understand God's will regarding prayer. The first thing we see in this passage is not just a model, step by step, of prayer about how we need to pray, but what is the central motivation  why  we should pray: Sanctify the name of the Father. This is not only to worship God by his great grace, mercy and majesty; but it must be the central axis in all our requests for us and others.
To pray effectively as Jesus taught us, there are three keys we must keep in mind:
Whenever we pray to sanctify the Father's name, great things will happen.
We pray radically, to love radically.
God is our Father, do not treat him like a paramedic.
The paramedic is only called when the urgency is so great that we do not know what to do. This is not the kind of communion that God wants to have with his sons and daughters. God wants our relationship with Him to be daily and vibrant to cover us with His love and supernatural care in all aspects of our lives.
So, what keeps us from praying? The answer might surprise you. But it is a great barrier to effective prayer: Fear.
There are three basic fears that block our path to prayer. First, we fear that our sins will be exposed. Second, we fear to be transformed. And finally, there is the fear of losing control. And the answer to overcome fear is in love. And it is not about any love, but about the love that the Bible describes: " In love there is no fear, but perfect love casts out fear; because fear carries punishment in itself. Whence he who fears, has not been perfected in love.We love Him, because He loved us first " (1 John 4:18, 19) . The perfect love of God is the answer to our fear. Because only through the love of God can we enter into a relationship with him and with his beloved Son Jesus,who is the way, the truth and the life (John 14: 6) . And it is only with this love that we can overcome the fear of exposed sin, the fear of the pain of transformation, and the fear of completely surrendering our lives to the Creator of the universe.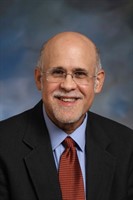 Manny Mill
Executive Director of the Koinonia® House National Ministries (KHNM) and author of Radical Redemption and Radical Prayer. He has the passion to urgently preach the biblical message of the glorious gospel of Jesus Christ in English and Spanish in the United States, Latin America and the world. He is the father of five children and the grandfather of seven grandchildren. Manny and Barbara Mill reside in Wheaton, IL. USA
---
Corey Brooks story in Decision Magazine: (click on thumbnail below)
---
The Chicago Tribune published a story about the Seminary at Danville Correctional.  CLICK HERE.
---
Barbara Mill wrote a story about KHNM for "The Connections", a publication of the College Church of Wheaton  CLICK HERE.